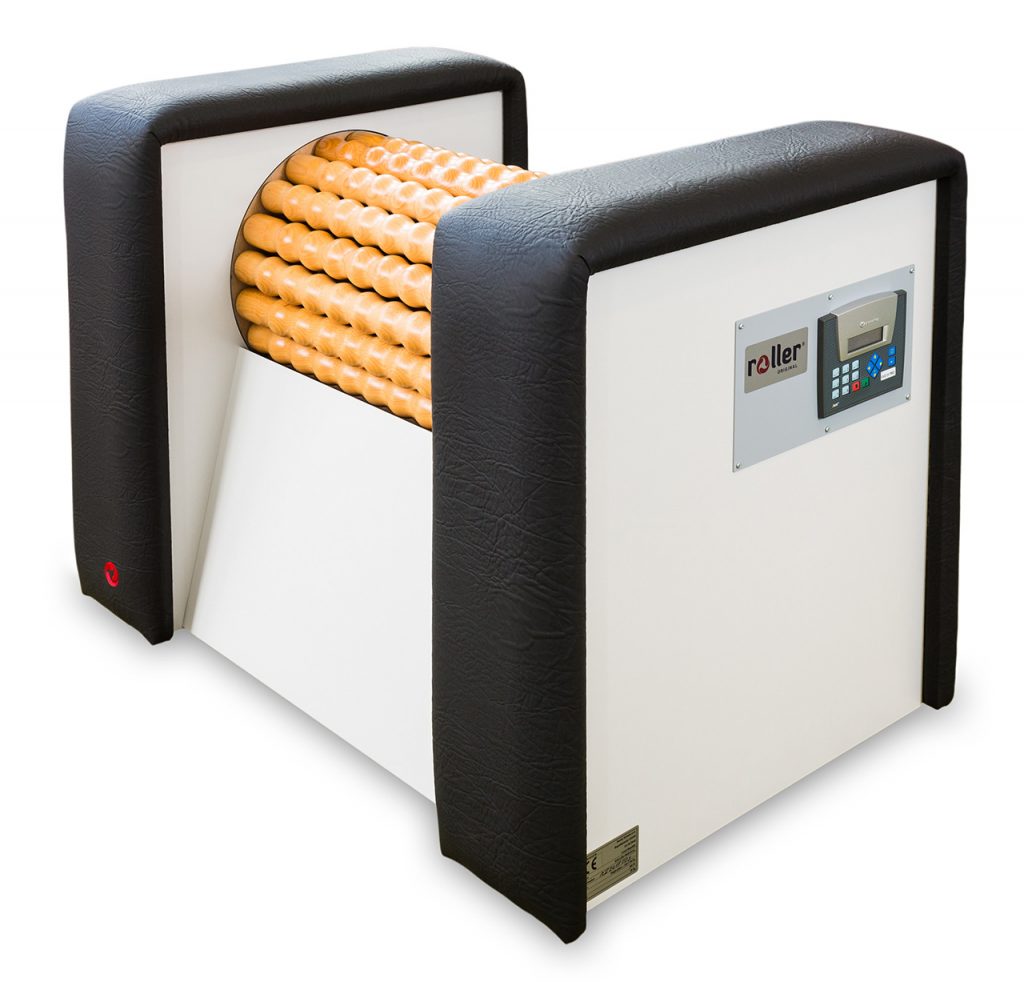 ** Rollers are now in stock!

**
---
$5,549.00
Free Shipping within the US
Roller Original EVO III Pro is a unique body massager that  our partner, BS-Systems has produced since 1997 in the Czech Republic. It is one of the few products on the market that can effectively form the body with a long-term effect, tighten problematic parts and eliminate cellulite and obesity.
What can Roller Original® do?
Reduce size of treated spots (decrease in cm)
Tighten muscles
Smooth skin
Break down fat pads
Eliminate cellulite
Support blood stream
Release muscle tension
Support the flow of lymph (lymphatic circle)
Form the body
Be a good helper in beauty salon or wellness center
Earn solid income to its owner
From the salon owner's perspective:
clients achieve results so they keep coming back for more treatments
quick ROI (return of investment)
Rolletic® Original is not medical device – no special license needed for operating it
there is no need for assistance or supervision when using it; you can place more machines in the studio and have only one employee
long durability (many years with full daily use)
minimum failure rate (no technical problems) – production since 1997
low electricity consumption
no need for technical maintanance
easy way to attract more customers and increase income
Why is Roller Original® better than its copies?
Unique shape of the rollers for perfect massage – no need for infra red light that other producers use to cover the low effects of their rollers
Constant speed of rotation – any change of speed is unsuitable for this kind of massage
Top quality of used beech wood and way of wood working
Top quality of work (manufacture) – zero fault rate – production since 1997!
Massive construction and bigger weight for perfect stability during exercise
Silent run without vibration
Only top quality components – engines EMP Slavkov, SKF bearings,…
No need for any technical maintanance
Rolletic® was developed by prime physiotherapists and dermatologists
(click on the picture to enlarge)
Each Roller Original includes 1 Roller Original chair and 1 Roller Original knee pad in the same design as the machine to assist the user in proper positioning.