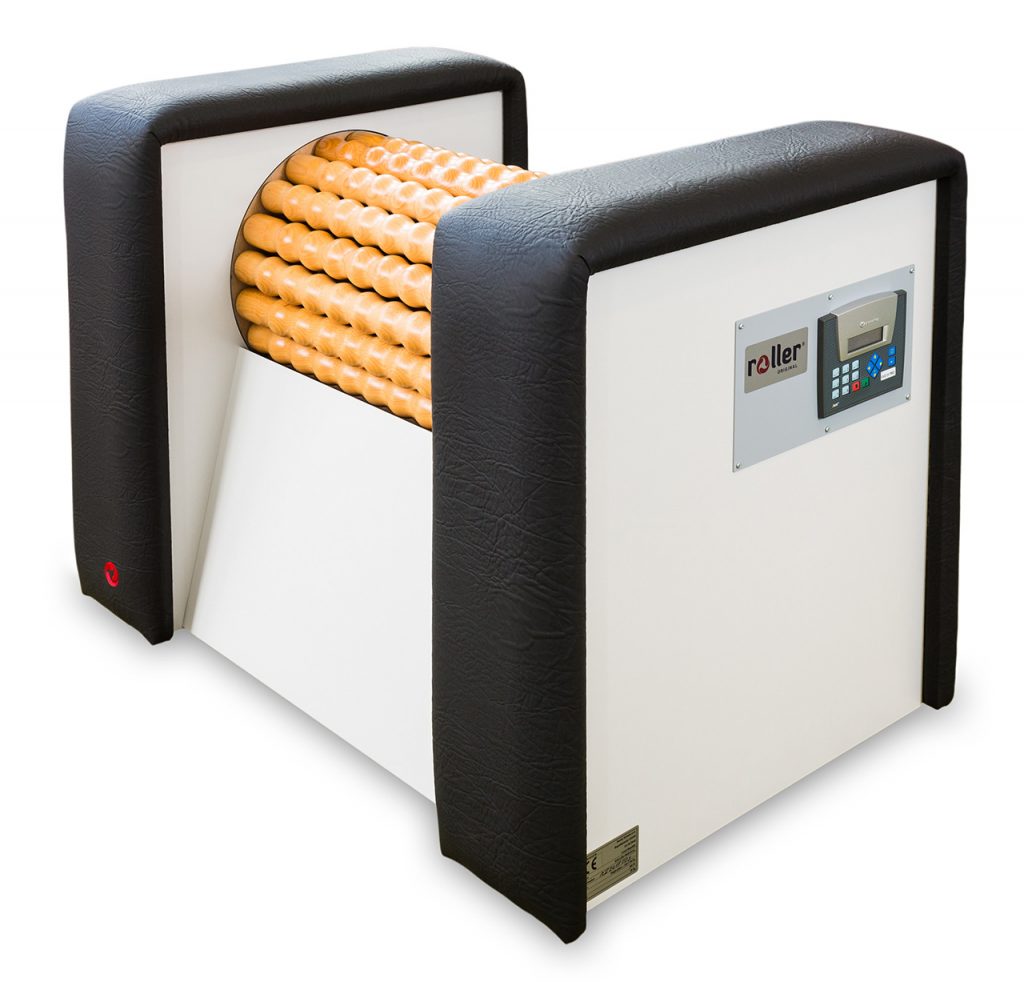 Dimensions – 30″D x 27″H x 37″W and about 215 lbs

$5,549.00
Free Shipping within the US
(We are located in Wisconsin and rollers ship from Oshkosh, WI)
The Roller Original EVO III Pro is a unique body massager and body former that  our partner, BS-Systems has engineered and produced  in the Czech Republic since 1997.
What can Roller Original® do?
Reduce size of treated spots (decrease in cm)
Tighten muscles
Smooth skin
Break down fat pads
Reduce cellulite
Support blood circulation
Release muscle tension
Support the flow of lymph (lymphatic circle)
Body Forming
Great for physical therapy clinics, beauty salons, and wellness center
From the Business owner's perspective:
Clients achieve results.
RollerOriginal® is not medical device – no special license needed
No need for assistance or supervision when using it
Sustained durability (many years with full daily use)
Very low failure rate (technical problems) – in production since 1997
Low energy consumption
No need for regular technical maintenance
Why is Roller Original® better than those trying to copy it?
Our uniquely crafted rollers are more effective. Cheaper alternatives are often acrylic or inferior woods. Both of which are prone to warping and defects. There is no need for infrared lights that other manufacturers use to try and enhance the effectiveness of a poorly engineered roller-drum and motor.
Dependable and powerful electric motor. (EMP Slavkov motor)
Speed of rotation is important – the Evo III is set to predefined optimal speed and can maintain this speed under high preasure.
Top quality beech wood rollers
Heavy duty construction for perfect stability during sessions
Silent – no vibration
Top quality components, not cheap alternatives– EMP Slavkov motors, SKF bearings,…
Roller Original® was developed by physiotherapists and dermatologists
(click on the picture to enlarge)
Each Roller Original includes 1 Roller Original chair and 1 Roller Original knee pad in the same color as the machine to assist the user in proper positioning.